Rides to Temple Services & Events Sponsored by the
Caring Committee
Did you know that the Paul S. Lazar Caring Committee has a fund to pay for Uber/Lyft rides to services and Temple events for members?
Please contact caring@emeth.org or call the Temple office at least two days in advance if you would like us to arrange a ride for you.
Registration is Open for Temple Emeth's Trip to Israel
Temple Emeth is planning our next trip to Israel in March. Our partners at Makor Educational Journeys have created a unique itinerary that focuses on art and food, while also exploring the important historical sites of Israel.
To view the itinerary and register, click
here
.
What's Coming Up
High Holy Days 2023/2024
The High Holy Days at Temple Emeth are a time of introspection and celebration. We will offer in-person services and all services in the sanctuary will be livestreamed.
Click here to view our service schedule and for more information.
"Growing Through Grief" with Cantor Tilem, beginning Wednesday, September 20 at 5:00 pm
Cantor Tilem will lead "Growing Through Grief," a bereavement support group each week, beginning Wednesday, September 13 at 5:00 pm in the Museum. Together the group will find healing and wholeness through group discussion, shared expressions of pain, and a deeper understanding of gratitude for those loved and lost. The group is for those who have had recent or acute mourning, loss and grief. Please contact Cantor Tilem before attending in order to assess your unique needs.
Temple Emeth Book Group
Wednesday, September 20 at 1:30 pm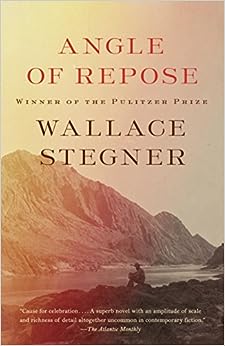 Join the Temple Emeth Book Group as they discuss "The Angle of Repose" by Wallace Stegner on Wednesday, September 20 at 1:30 pm in the Library.
The book tells the story of a retired professor of history, recently confined to a wheelchair by a crippling bone disease and dependent on others for his every need. Amid the chaos of 1970s counterculture, he retreats to his ancestral home in California to write the biography of his grandmother. In discovering her story, he excavates his own, probing the shadows of his experience and the America that has come of age around him.
Shabbat Services & Torah Study
Shabbat Evening Service
Friday, September 22 at 8:00 pm
Sanctuary & Livestream
Torah Study
Saturday, September 23 at 9:00 am
Youth Lounge & Zoom
Shabbat Morning Service
Saturday, September 23 at 10:30 am
Sanctuary & Livestream
Book of Remembrance 2023
Each year, Temple Emeth publishes a Book of Remembrance to provide congregants the opportunity to see in print the names of persons dear to them who now dwell with the Eternal. Please click here to view the 2023 Book of Remembrance.
Thu, September 21 2023 6 Tishrei 5784