Adult Education
Adult Education
Temple Emeth's Adult Education program provides an abundance of opportunities to give our hearts to learning.
There is no charge for Temple Emeth members to participate in any of our programs (except those that provide meals, or are trips). Some courses may require books and/or other materials, for which there may be a charge. There is a fee for non-members of Temple Emeth, based on the specific program, plus book or material costs.
For more information, contact adulteducation@emeth.org or the Temple office at 201-833-1322.
Ongoing Programs
Lunch and Learn with Rabbi Sirbu
Wednesdays from 12:00 pm to 1:00 pm on Zoom
A Year with Mordecai Kaplan: Wisdom on the Weekly Torah Portion by Rabbi Steven Carr Reuben.
Rabbi Steven Sirbu leads a weekly discussion that focuses on A Year with Mordecai Kaplan: Wisdom on the Weekly Torah Portion. Author Rabbi Steven Carr Reuben explains the commentary of Rabbi Kaplan (1881-1983), and then applies it to his life and ours. Copies of the book are available for purchase in the Temple office. To learn more about this year's text, click here.
Every six weeks or so, we set our books aside and discuss current events.
Shabbat Morning Torah Study
Saturday mornings from 9:00 am to 10:15 am on Zoom
On Shabbat mornings, join Rabbi Sirbu in an informal and lively study of Torah. Study begins at 9:00 am and concludes in time for our Shabbat morning service at 10:30 am.
Learn more
.
Mini-University
Tuesday evenings, beginning April 26, 7:30 pm to 9:40 pm on Zoom.
Stories from a Jewish Perspective at 7:30 pm
This popular peer-led class selects short stories from a variety of genres to discuss. To subscribe to the group's email or to request a copy of an upcoming story, contact Linda Poskanzer at adulteducation@emeth.org.
Israel's National Security and Civil Liberties: Balancing the State's Objectives
with Rabbi Sirbu at 8:40 pm
National Security and Civil Liberties are two values of the State of Israel that often find themselves in conflict. Using a curriculum prepared by the Center for Israel Education, Rabbi Sirbu will teach about the history of both in Zionist philosophy and Israeli institutions. The course will provide the nuance and context to appreciate the difficulty of pursuing both as national values.
The class text is available for digital download for $19.99 by clicking here. You may also purchase a print version for $20 by contacting the Temple office.
Movies That Mattered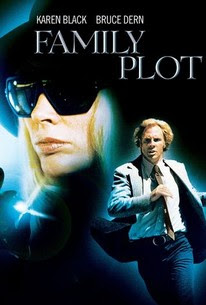 Tuesday, August 16 at 7:00 p.m.
Alfred Hitchock's final film, Family Plot, is a comedy/thriller starring Bruce Dern, Barbara Harris, Karen Black, and Katherine Helmond. The film tells the story of Blanche, a less than reputable psychic, and her equally shady boyfriend, George, who are hired by an elderly woman to find her nephew Arthur, who had been given up for adoption as a boy. With little information to go on, the pair track down Arthur in San Francisco. Arthur has had a colorful past, including murder and thievery with girlfriend Fran. So when he discovers he is being trailed, he assumes it's for other reasons.
Tue, August 9 2022
12 Av 5782
Tue, August 9 2022 12 Av 5782