Adult Education
Adult Education
Temple Emeth's Adult Education program provides an abundance of opportunities to give our hearts to learning.
There is no charge for Temple Emeth members to participate in any of our programs (except those that provide meals, or are trips). Some courses may require books and/or other materials, for which there may be a charge. There is a fee for non-members of Temple Emeth, based on the specific program, plus book or material costs.
For more information, contact adulteducation@emeth.org or the Temple office at 201-833-1322.
Ongoing Programs
Lunch and Learn with Rabbi Sirbu
Wednesdays from 12:00 pm to 1:00 pm, beginning Wednesday, October 11, 2023

Lunch and Learn is a weekly conversation on ideas that challenge us to think deeply. This year, we will study the Biblical prophets and their message of justice, and modern texts that continue the legacy of the prophets. Our textbook will be, Prophetic Voices: Renewing and Reimagining Haftarah. This book, published by CCAR Press not only explores the meaning of the Haftarah portions, but the context of the Haftarah itself. Copies of the book are available for purchase in the Temple office; it is also available as an e-book. Every six weeks or so, we set our books aside and discuss a topic from current events. You bring your lunch, and we provide the learning…and the coffee.
Lunch and Learn is held in the Library, as well as on Zoom for those who wish to participate virtually. To participate via Zoom, see the weekly email for a link, or contact the Temple office for the meeting ID and password.


Special Lunch and Learn Program: Exploring the Poems in Mishkan HaNefesh
Wednesdays, September 13 and 20, 2023, noon to 1:00 p.m.
Poetry finds the words that are deep inside of us, as does prayer. The poems in Mishkan HaNefesh, our High Holy Day machzor(prayer book) connect the inner life of prayer with our spiritual journey as Jews. Temple Emeth member Sara Halman, an experienced poetry discussion leader, will lead a two-part Special Lunch and Learn presentation of poetry appearing in Mishkan HaNefesh. She will share why these poems were chosen and for which complimentary prayers. This course will familiarize the poems that are presented, including those by W.S. Merwin, Dereck Walcott, Mary Oliver, Wendell Berry, Edna St Vincet Millay, and Stanley Kunitz. In the words of Derek Walcott: "Sit, feast on your life."
Shabbat Morning Torah Study
Saturday mornings from 9:00 am to 10:15 am in the Library and on Zoom
On Shabbat mornings, join Rabbi Sirbu in an informal and lively study of Torah. Study begins at 9:00 am in the Youth Lounge and on Zoom and concludes in time for our Shabbat morning service at 10:30 am.
Learn more
.
Mini-University 2023-24
Stories from a Jewish Perspective
Tuesdays, beginning October 10, from 8:00 to 9:00 p.m.

This popular course is taught by participants on a rotating basis, giving us an array of authors and genres and a variety of teaching styles. Yet each class has something in common—a group of people who love the written word and Jewish ideas. Come join the conversation. Teach a class is not a requirement of attendance. The class will be offered in person and online.
Movies That Mattered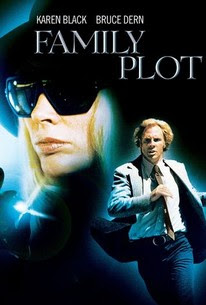 Tuesday, August 16, 2022 at 7:00 p.m.
Alfred Hitchock's final film, Family Plot, is a comedy/thriller starring Bruce Dern, Barbara Harris, Karen Black, and Katherine Helmond. The film tells the story of Blanche, a less than reputable psychic, and her equally shady boyfriend, George, who are hired by an elderly woman to find her nephew Arthur, who had been given up for adoption as a boy. With little information to go on, the pair track down Arthur in San Francisco. Arthur has had a colorful past, including murder and thievery with girlfriend Fran. So when he discovers he is being trailed, he assumes it's for other reasons.
Tuesday, October 11, 2022 at 7:30 p.m.
The Infidel presents an identity crisis comedy centered on a successful business owner and salt of the earth East End Muslim who discovers that he's adopted…and Jewish.
Tuesday, February 14, 2023 at 7:30 p.m.
A Stranger Among Us tells the story of Emily, a New York City detective trying to solve the case of a young Hasidic diamond cutter who has gone missing, but the case becomes more complicated when his body turns up. When Emily must go undercover in the Hasidic community to track down the killer, she experiences events which change her life.
Wednesday, March 29, 2023 at 7:30 p.m.
Waltz With Bashir is a 2008 Israeli adult animated documentary film written, produced, and directed by Ari Folman. It depicts Folman's search for lost memories of his experience as a soldier during the 1982 Lebanon War.
Tuesday, June 13, 2023 at 7:30 p.m.
Walk on Water is about an Israeli Mossad agent, who is given the mission to track down and kill an ex-Nazi officer who might still be alive. Pretending to be a tourist guide, he befriends the Nazi's grandson in Israel. The two men set out on a tour of the country during which the boy challenges the agent's values.
Thu, September 21 2023
6 Tishrei 5784
Thu, September 21 2023 6 Tishrei 5784