Special Programs
Special Programs
Temple Emeth offers a number of special programs throughout the year, including lectures, arts and film. In 2022-23, we will have a series of events to celebrate our 75th anniversary. Check this space throughout the year for more details.
Exploring the Poems in Mishkan HaNefesh
Wednesdays, September 13 and 20, 2023, noon to 1:00 p.m.
Poetry finds the words that are deep inside of us, as does prayer. The poems in Mishkan HaNefesh, our High Holy Day machzor (prayer book) connect the inner life of prayer with our spiritual journey as Jews. Temple Emeth member Sara Halman, an experienced poetry discussion leader, will lead a two-part Special Lunch and Learn presentation of poetry appearing in Mishkan HaNefesh. She will share why these poems were chosen and for which complimentary prayers. This course will familiarize the poems that are presented, including those by W.S. Merwin, Dereck Walcott, Mary Oliver, Wendell Berry, Edna St Vincet Millay, and Stanley Kunitz. In the words of Derek Walcott: "Sit, feast on your life."
Growing Through Grief
A bereavement support group led by Cantor Ellen Tilem
Wednesdays, September 13, 20, 27, and October 4, 11, 18 at 5:00 p.m.
Thursdays, December 7, 21, 28, January 18, 25, February 1, 8, 15 at 5:00 p.m.
The purpose of this weekly bereavement support group is to find healing and wholeness through group discussion, shared expressions of pain, and a deeper understanding of gratitude for those loved and lost. The group will run in six-week units. Some may choose to continue through more than one unit. The group is for those who have had recent or acute mourning, loss and grief. Please contact Cantor Tilem before attending in order to assess your unique needs. A second unit will meet on Tuesday evenings.
Rabbi Joshua Trachtenberg Memorial Lecture
The Blessing of Doubt—Jewish Agnosticism, with guest lecturer Rabbi Barry Schwartz
Friday, October 13, 2023, 8:00 p.m.


Each fall, we offer a scholarly lecture in memory of Rabbi Joshua Trachtenberg, who served as the Rabbi of Temple Emeth from 1953 until his death in 1959 at age 55. In addition to his leadership of our congregation, he is remembered for authoring three books: Jewish Magic and Superstition;
The Devil and the Jews; and Consider the Years: The Story of the Jewish Community of Easton (PA), 1752–1942.

In an age of renewed culture wars, is there a way to bridge the gap?

Based on his provocative new book, Open Judaism: A Guide for Believers, Atheists and Agnostics, Rabbi Barry Schwartz makes the case for an inclusive middle ground. Embracing the blessing of doubt, he argues that a little agnosticism can go a long way toward a humble and pluralistic worldview. Open Judaism is about finding our place int he "Jewniverse" of modern Jewish thought—Jewish theology like you haven't heard it before!

We are pleased to welcome the clergy and members of Congregation Adas Emuno in Leonia to this service and lecture. A festive Shabbat dinner will be held at 6:00 p.m., preceding the service.
One Book, One Synagogue Shabbaton
February 24, 2024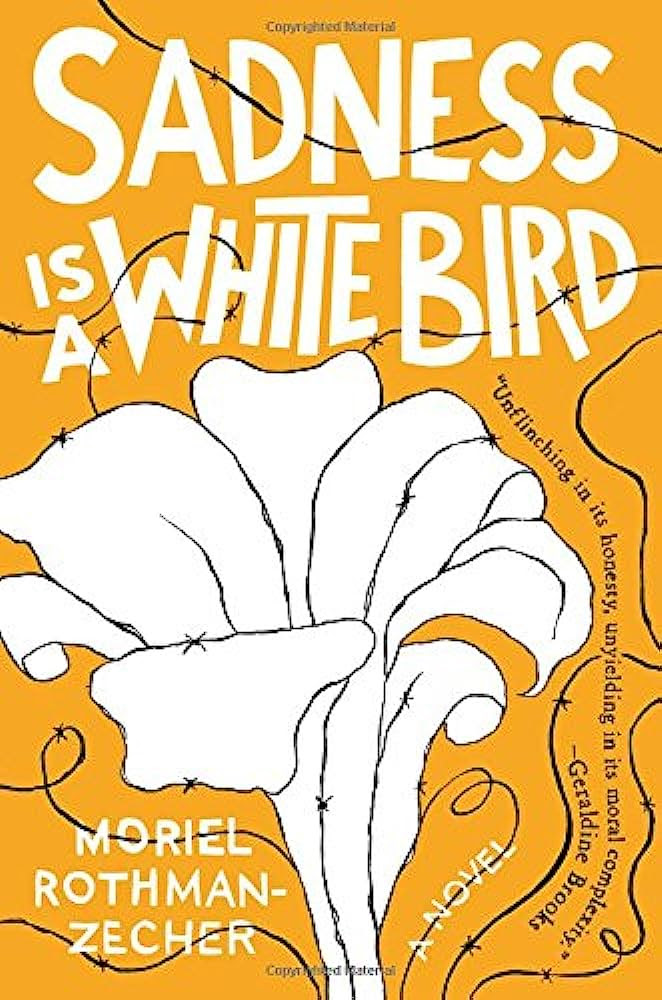 Our One Book, One Synagogue program encourages Temple Emeth members to read a selected book and offers programming throughout the year on the themes of the book. The selection for 2023-24 is Sadness is a White Bird, a novel by Moriel Rothman-Zecher.

The book tells the story of Yonatan, an Israeli soldier writing to his best friend, an Israeli Arab, from his jail cell. This 18-year-old must navigate conflicting loyalties — to his friends, to his grandfather who survived the Holocaust in Salonika, and to his military unit. It is a book that selection committee members described as "disturbing" and "upsetting," but ultimately recommended unanimously to the congregation.
Our Shabbaton will be held on Saturday, February 24. While we hope you read this book, it is not necessary to enjoy the Shabbaton.
Shabbaton Schedule
9:00 a.m. The Poetry of Mahoud Darwish
Regarded as Palestine's national poet, Mahmoud Darwish (1941-2008) wrote poems that often spoke about the pain of exile. "Sadness is a White Bird quotes from five of these poems, and the book title is also taken from Darwish's work. We will study and discuss a number of these poems as a way to understand the relationship between Arabs and Israel.
10:30 a.m. Shabbat Morning Service
Our morning Shabbat service in the Sanctuary will incorporate the themes of the book.
12:00 p.m. Festive Kiddush Lunch
Join us in the Social Hall for a Kiddush lunch. Lunch is free, but RSVPs are required by Tuesday, February 20.
12:45 p.m. Book Discussion with Author Moriel Rothman-Zecher
After lunch, we welcome Moriel Rothman-Zecher, who will reveal how much of his novel is autobiographical. In light of the current war between Israel and Hamas, he continues to challenge our assumptions, writing "My novel, like all of my work refuses any narrative of demonization of anyone, knowing, believing, that there are, in fact, no demons in this world, only aching, frightened, confused humans."
Voices Lost: Music of Dutch Composers
Suppressed in the Holocaust
Sunday, April 23, 2023, 2:00 p.m.
Voices Lost: Music of Dutch Composers Suppressed in the Holocaust is a concert-lecture that looks at music written by Dutch composers in the years just before the occupation of Amsterdam by the Nazis. Those who were not sent to camps went into hiding and still composed or sponsored concert evenings to support music making despite the Nazis ban. In some cases, the music performed on this program was one of the last by that composer.
Dutch composers are in general not well known in history, nor is the music being written at that time familiar to many. This concert exposes to the listener the kinds of approaches that Dutch composers were using in writing and gives us a chance to hear some wonderful music that otherwise would have remained unfamiliar to us.
The format of this concert is that of a lecture-recital. Temple Emeth member Carol Shansky will give background on each of the composers, their lives, and experiences in addition to performing selections of their music. Composers included are: Rosy Wertheim; Henriette Bosmans; Dick Kattenburg; and Leo Smit. Carol is joined by pianist Amber Liao, with whom she has performed this program at the Holocaust Center at Kean University, as well as at several academic conferences.
Sun, December 10 2023
27 Kislev 5784
Sun, December 10 2023 27 Kislev 5784